CMSPricer's Contract Configuration module enables organizations to automatically price any claim at any specific rate. The tool is easily populated from a spreadsheet so that each provider or facility has a specific assigned rate for each claim and claim type. This includes facilities to identify providers, provider organizations, and their relationships – so that one provider can transfer from one organization to another as of a specific date. It allows facilities to maintain multiple fee schedules and their association to provider organizations. This feature is essential when the fee schedules change over time. For example, the configuration tool can automatically manage a rate payment increase to a provider for 3% on any given day (typically annually) so that no manual process must be implemented for this provider to receive accurate rate increases on an annual basis.
The configuration in CMSPricer also supports the ability to price some claims with FFS and other claims with CMS pricing. The FFS claims can be uploaded and claims will be identified upon processing for automatic pricing based on the pre-determined FFS loaded schedule.
Step 1- Enter your contract or RBP information and rate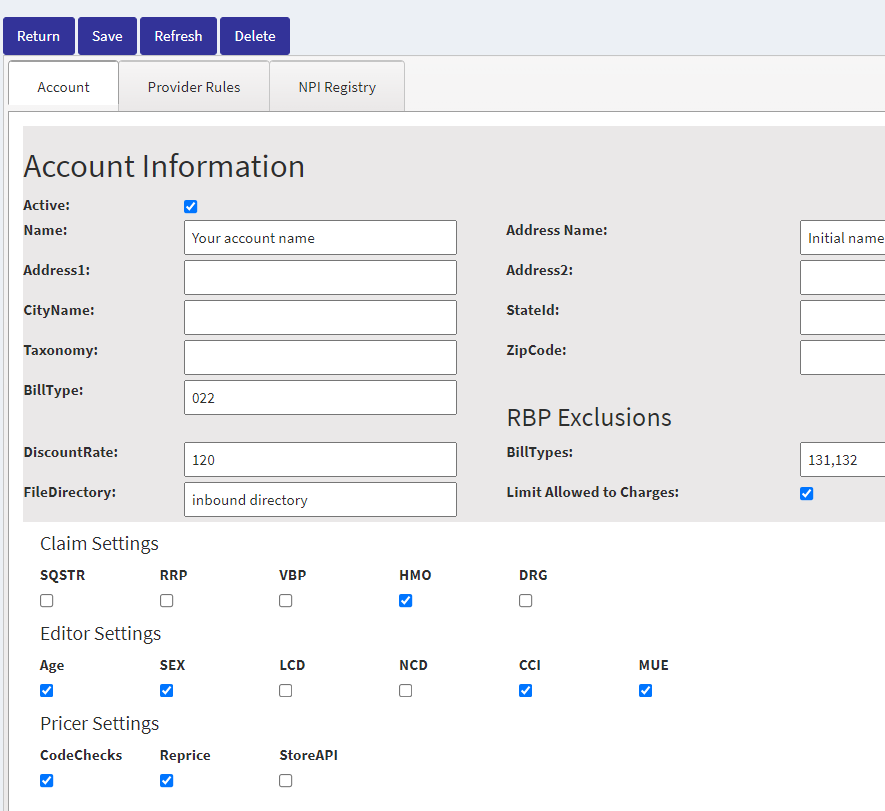 Step 2- Review the rules you loaded

Step 3- Easily setup any sophisticated rule-based sets to allow settings for different providers/facilities, individual services, and within a date range. You can configure to meet your requirements exactly.

Step 4- Price the claims and the rules automatically compile a group the claims by type and apply the parameters based on your specific requirement. This facility is essential for any high-volume installation.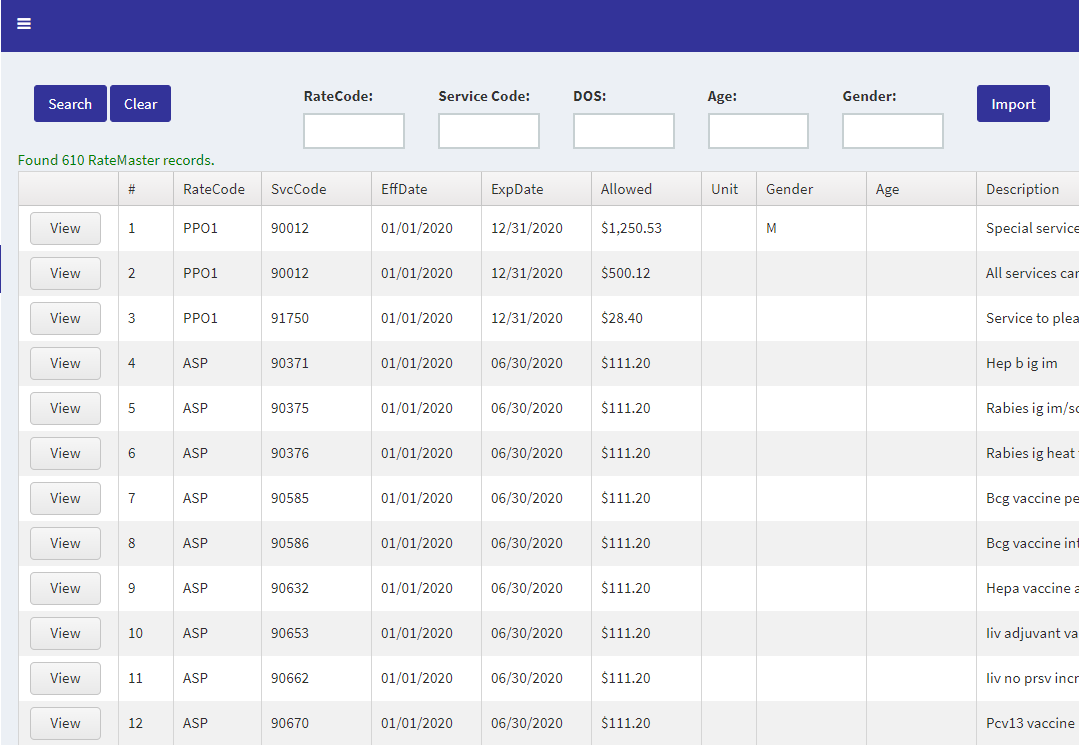 Step 5- If not all your claims are Medicare, you can use the CMSPricer's Fee-For-Service facility with complete and multiple fee schedules for FFS or PPO networks. Providers of your network can change PPO's over time, and CMSPricer always selects the correct fee schedule.