Adapting Medicare Claims Repricing to Evolving Markets
There is a strong demand for Medicare Advantage plans. On average, Medicare advantage premiums have grown less than those in the marketplaces. It now accounts for about one-third of Medicare enrolment
Size of the Market:
Approximately one-third (34%) of all Medicare beneficiaries, or 22 million people, are enrolled in Medicare Advantage plans in 2019. Since healthcare risks tend to increase with age, the potential market is still larger and more motivated to enroll in comprehensive coverage with coordinated care (compared to the growth rate of 19 million in 2017). Medicare Advantage enrollees are stable, with few switching between plans. By managing their enrolees' healthcare needs, payers can see potential returns.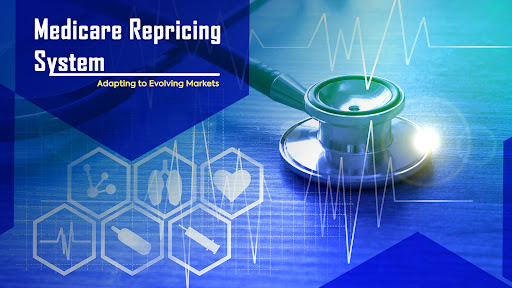 Challenges:
Increasingly, healthcare payers who deal with Medicare and Medicaid claims pricing have to optimize and modernize their core administrative processes in response to the expansion of Medicare Advantage. They have experienced inaccurate and costly outcomes due to manual processes and legacy administrative systems.
Solutions:
A growing number of payers (TPAs, BPOs, self-funded employers, auditing firms) are embracing automated processes. Medicare claims repricing systems have now been identified as the best solution for processing Medicare claims repricing tasks and achieving accurate results. For improved ROI, they can stay compliant with CMS policies and rates, reduce or eliminate duplication errors, and ensure accurate claims pricing.
Repricing System:
As a SaaS-based Medicare claims repricing system, CMSPricer allows its users to meet evolving regulatory compliance standards while providing coordinated, consistent, and cost-effective Medicare and Medicaid care.
CMSPricer continues to expand their SaaS-based platform with solutions to accommodate CMS initiatives and automate workflows for Medicare and Medicaid payer communities, while CMSPricer maintains the same rate of progress due to the growing aging U.S. population and the improvement of CMS's delivery models, policies and rates. By using CMSPricer, Medicare Advantage payers can achieve the performance they need at significantly lower operating costs.
Benefits of CMSPricer for Users:
No Set-up Required:
CMSPricer is a SaaS or web-based system that does not require users to install any software. It enables them to access it from any device, anywhere, anytime. Instant results are returned at 100% Medicare rates. Aside from easy imports/exports, it also offers key entry and automatic batch/EDI uploads
100% Data Security:
Data related to claims or PHI (protected healthcare information) is not stored by CMSPricer. In addition to EV SSL Certificates, 5HA2, and 2048 bit encryption (strongest encryption on the market), it is fully compliant with HIPAA and ANSI 837 version 5010. There is a secure login and account for every user.
Availability:
Users can run it securely around the corner as long as they have Internet access, aside from short maintenance windows.
No Hassle:
CMSPricer has the biggest advantage of not requiring you to sign a complicated contract. For new users, the first five claims are free, which will help them learn the system. They can then proceed based on that information.
In Conclusion:
With CMSPricer, you can simplify and streamline Medicare claimrepricing requirements quickly and accurately. Using CMSPricer, payers can manage all Medicare and Medicaid claim repricing aspects with a trusted and rule-based cloud technology.
Click here to find out more about CMSPricer and the user advantages you can enjoy.