Medicare Claims Editing Module Designed to Increase Revenue Up to 25%
Health plans don't want to fix claims retroactively once they have finalized a claim. A health plan's claim accuracy rate improves productivity, reduces errors, and is crucial to its success.
To improve claim accuracy, health insurance companies need a technology that can integrate easily with all the systems in their IT ecosystem and exchange data in real-time. Payers can now match members with their benefits plans and providers with their contract provisions via real-time data, ensuring claims are paid for the right amount. When data matching tools are not used properly, payers' time and resources can be drained and their bottom lines can be negatively affected.
That's why payers and TPAs keep searching for a solution that can enable them to output a report that must have flawless data, maintaining interest of all stakeholders. With the CMSPricer Edit module, they can generate reports in exact compliance with real-time rules and regulations of CMS and ensure claims are validated before submission. This process can be done through an automated method. Automated validation also ensures there will be no downstream denials or delayed payments.
CMSPricer editing solution uses APIs to automate operations.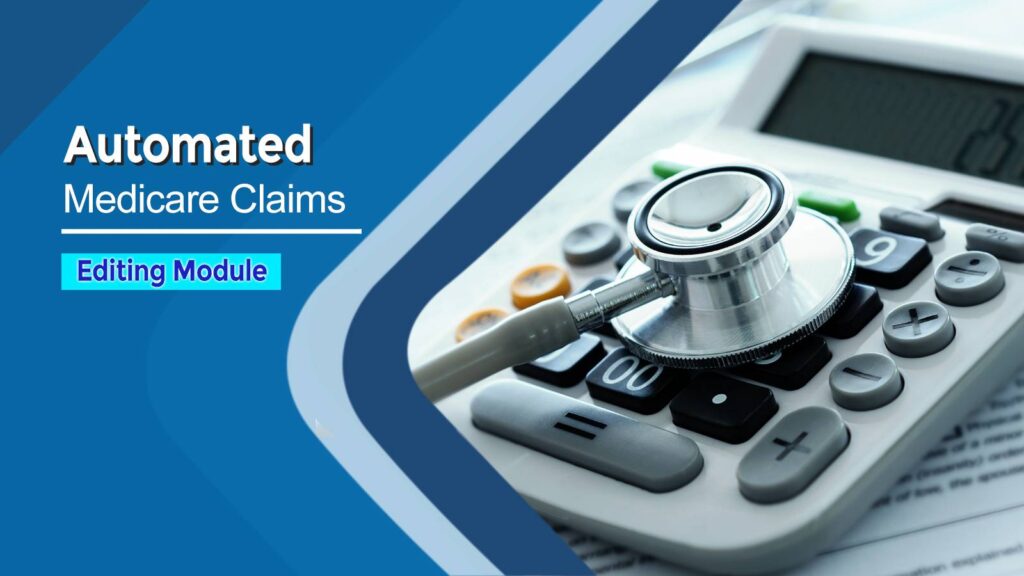 What Fields You Can Edit:
Professional (CMS 1500) and Institutional (UB04) CMS rules
Diagnosis Code Validation
Local Coverage Determination (LCD)
National Coverage Determination (NCD)
Age Edits
Age Edits
Outpatient Code Edits (IOCE)
Medically Unlikely Edits (MUE)
Correct Code Initiative (NCCI)
CPT and RVU Edits
Modifier Edits
Advance Beneficiary Notice of Non-Coverage (ABN)
By using the CMSPricer editing module, you can eliminate the need to rebill erroneous claims, reduce the days in accounts receivable, increase coding compliance, identify and remedy medical necessity problems before claim submission, and receive real-time information on identified errors.
As a result, you can reduce the number of claim denials, put forward clean claims, accelerate speed to revenue and reduce days in AR, decrease average cost of re-working a rejected professional claim (ranging from $10 to $25), and experience automation in edit updates that reflect into your billing system. CMSPricer uses an API to push all updates automatically.
Sounds interesting? Let's see CMSPricer in action.